Do you have a cruise booked on Royal Caribbean's Anthem of the Seas? If so, there is so much to see and do onboard that is not to be missed.  Of course, with a ship of this size and as many activities onboard as there are, it is easy to overlook some aspects of the ship.
We present our list of the top ten hidden secrets and gems that you should not overlook if you get the chance to sail on Anthem of the Seas.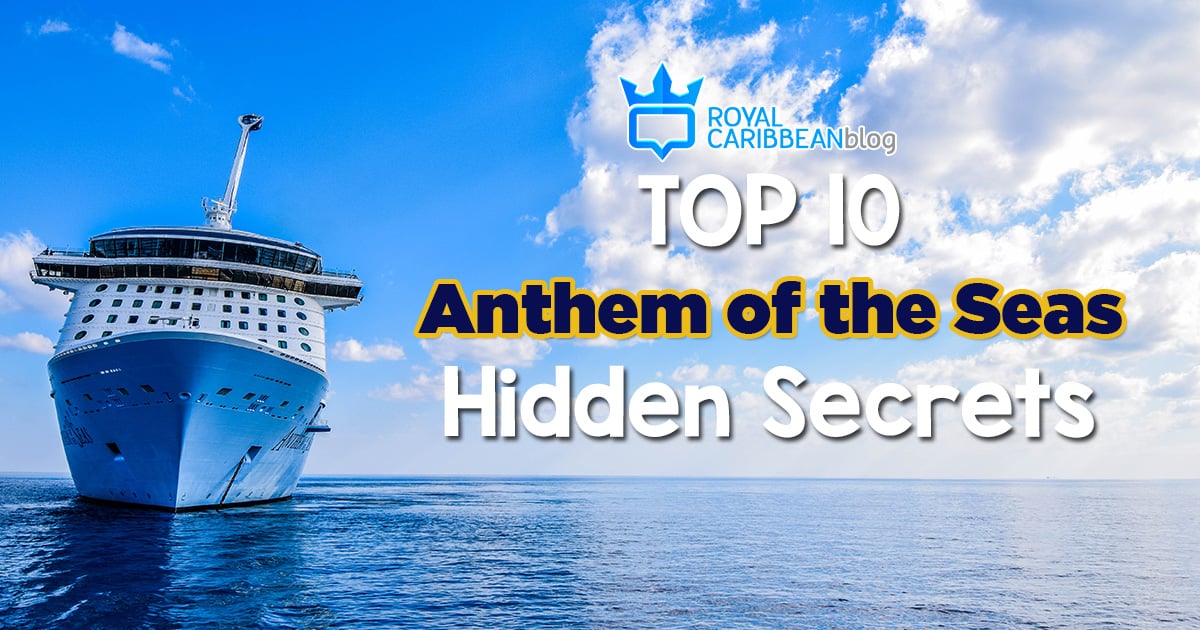 10. Secret door to the Solarium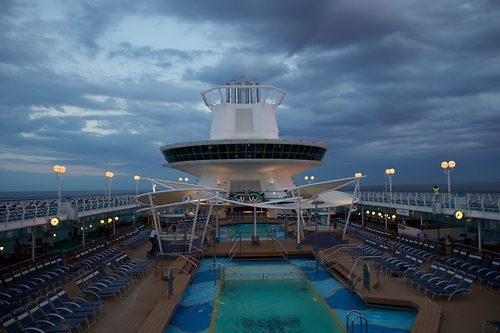 The adults-only Solarium at the front of Anthem of the Seas is a popular destination for guests who love the enclosed windows, always warm temperatures and incredible pool.  Did you know there is a secret door that leads directly into the Solarium without having to go back out to the stairwells first?
On deck 13 forward, if you walk all the way forward past all the staterooms, there is a door that leads right out to the lower level of the Solarium.
9. Thermal spa pass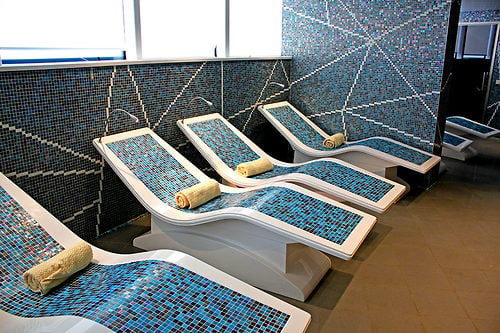 Royal Caribbean's Vitality Spa has always been the perfect place to indulge in a little, "me time," and on Anthem of the Seas, you will find one of the best ways to relax ever in the thermal spa.
Guests can purchase a pass to the thermal spa for $99 per person ($179 per couple) that gets guests access to
Heated stone chairs
Rainforest shower room
Infrared sauna
Steam room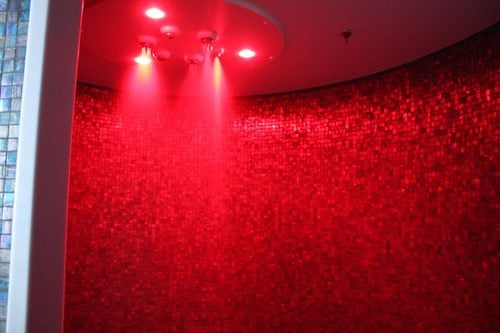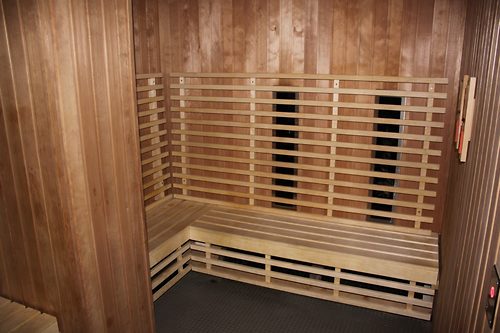 The price quoted is for the duration of the cruise and is not just a tremendous value, but also a great way to forget all of your troubles.
8. The "Hershey kiss" chair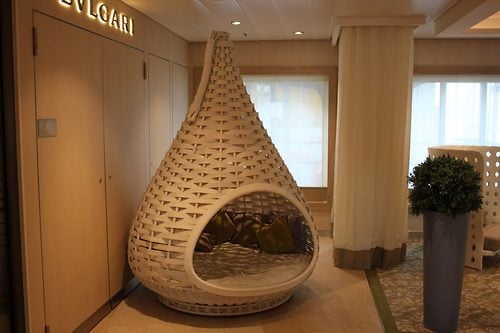 If you want to score points for taking a selfie in the coolest chair onboard Anthem of the Seas, check out this chair that reminds us of a Hershey Kiss.
Located in the Via, near Vintages Wine Bar, this chair is a large pear shaped chair that has an opening for one or more guests to jump in and relax.
The chair is more show than function, but we dare you not to take photos of yourself in there to share with others!
7. Open play room for kids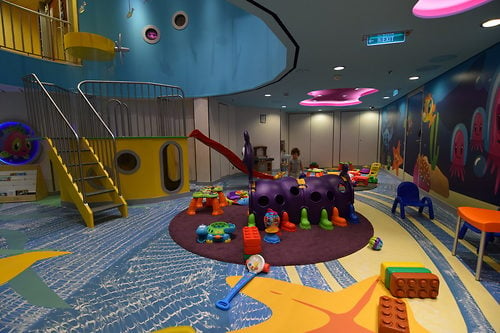 If you have younger children that need to get burn some energy (especially before nap time), there is an open play area in Adventure Ocean that is available for use throughout the day stocked full of toys.
On Anthem of the Seas, the open play area is available for all young children, and features a slide, building blocks, tunnels, toy kitchens and much more.
Parents will find seating around the edge of the play area to monitor the kids (and likely stream something on Netflix via Royal Caribbean's amazing Voom internet).
6. Bridge wings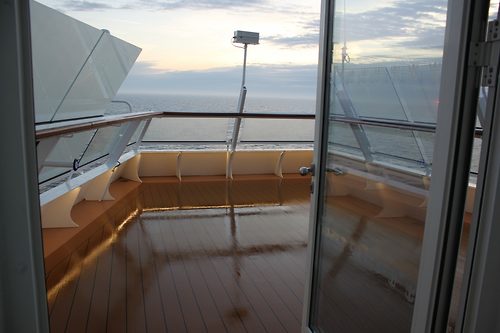 Looking for the best view of Anthem of the Seas? Then you want to check out the wing viewing areas that are located all the way forward, near the Solarium.
There are wing viewing spots on both sides of the ship, and they are small platforms that extend away from the ship, giving guests amazing views every time.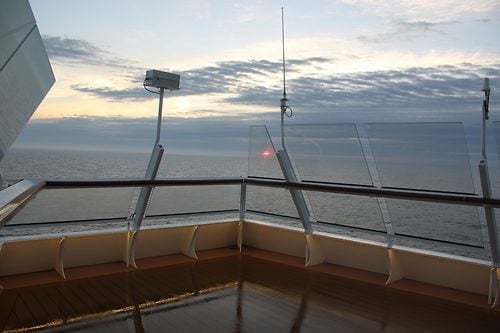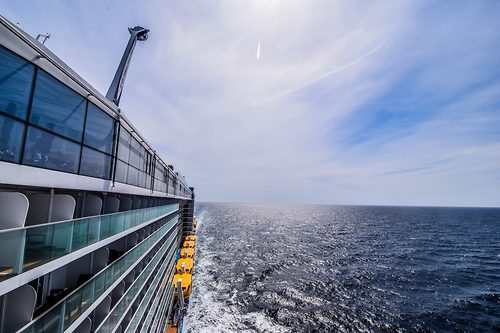 These wing viewing areas are perfect for sailaways or just getting a great photo of Anthem of the Seas.
To get to the wing viewing areas, go all the way forward on deck 14, then walk through the Solarium all the way to the front and go left or right to find a door that leads to them.
5. Beer selection at Michael's Genuine Pub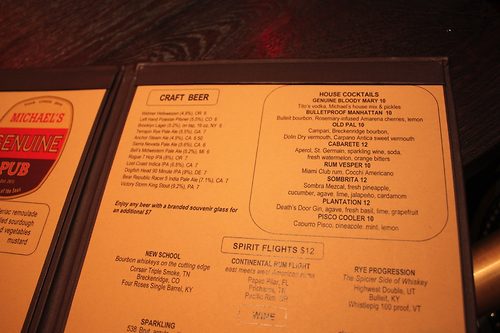 If you are a beer lover, and especially enjoy craft beers, the spot onboard Anthem of the Seas for you is Michael's Genuine Pub.
Unfortunately, craft beers are a rare commodity on Royal Caribbean ships but Michael's Genuine Pub is stocked full of some wonderful microbrews.
While you are enjoying a great beer, be sure to order something off Michael's food menu.  Their burger and falafel are outstanding.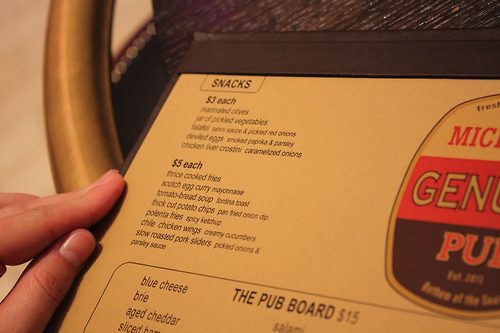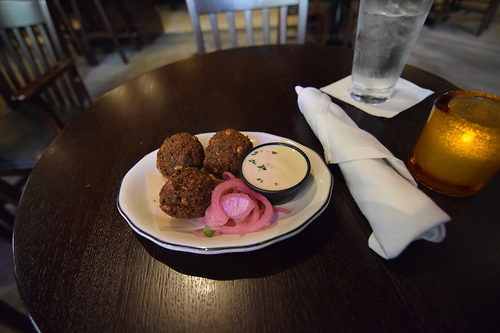 4. Planks at Jamie's Italian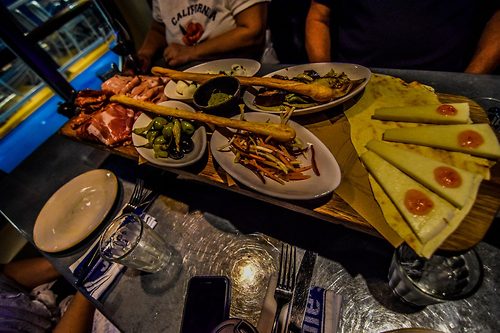 Jamie's Italian specialty restaurant is a real winner with guests, who continuously report back glowing reviews of the food offered here.  If you are wondering what the best thing is on the menu: it is the meat planks.
The menu is comprised of Jamie's Italian Famous Plank piled high with cured meats, pickles and tempting cheeses. It is perfect for sharing with everyone at the table and you will really find it is the perfect way to start any meal at Jamie's Italian.
3. Best uncrowded spot for breakfast: Cafe @ Two70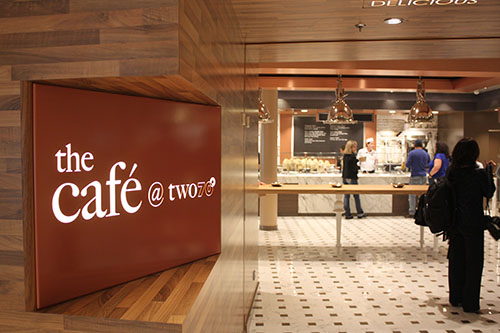 If you want to have breakfast somewhere on Anthem of the Seas without a large crowd, try Cafe @ Two70.  Royal Caribbean describes this as a "European" style breakfast, and you will find a bagel bar, yogurts, fruit, pastries and some breakfast sandwiches too.
The best part of breakfast here is the view, because you can take your food out to Two70, and enjoy a wonderful view of the ocean.
2. See through floor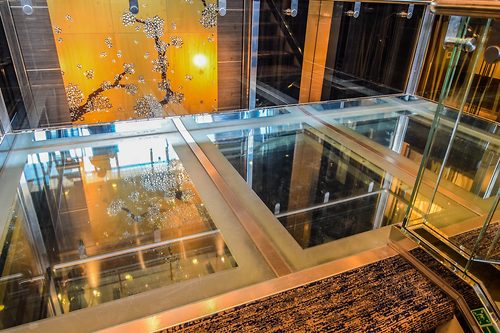 It can be easy to forget just how large a ship Anthem of the Seas is, so head to deck 13 aft and walk up to deck 14, where you will get a pretty good reminder.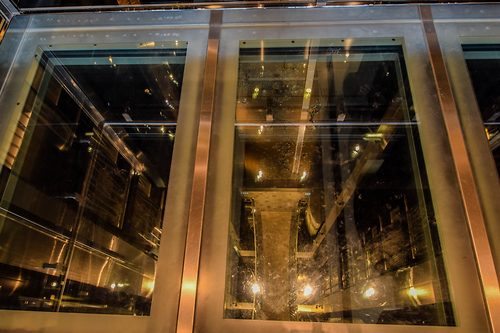 Royal Caribbean added this see-through floor for one of the steps, which allows guests to peer down more than 10 decks to the Royal Esplanade.  Be sure to bring your camera, especially when kids see this for the first time.
1. The best views of NYC are on the port side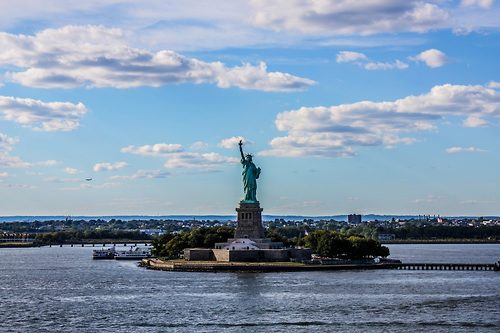 If you are booking a balcony or oceanview stateroom and want to ensure you get a great view of New York City while docked in Cape Liberty (and on your way out to sea), then very likely you will want to book a room on the port side of the ship.
We should mention that Anthem of the Seas does not always dock in the same way, but most often we see the port side of the ship facing the Statue of Liberty and the skyline of Manhattan.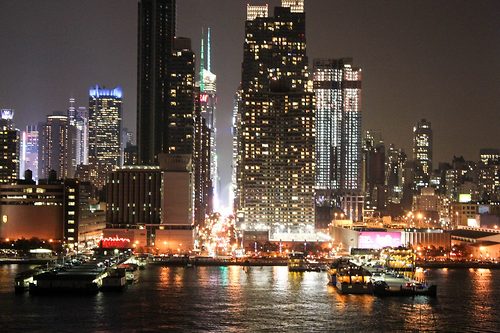 Regardless of which side the ship docks or where your stateroom is, be sure to go to the bridge wing that we noted in secret number 6 to get the perfect vantage point of this iconic skyline.
###############
Dynamic Travel & Cruises offers discounted rates on Royal Caribbean on the Anthem of the Seas. Just call 817 481-8631 / 800 766-2911.
We also have exclusive hotel discounts for your pre or post cruise stay. Ask our agents for details.
Also in some cases we have special unpublished discounts we cannot post for the public so to see. If you are on our email list we can email you notice of when we get these special offers so sign up for our emails. Click here to sign up today!
Want to know more about the Anthem of the Seas? Check out the video below.
https://www.youtube.com/watch?v=vrm9BOeiR80